Below is a sample of some of the work I have created over the years in employment. This includes both group work, and personal development in the fields of web design, UX design and email building. This is where I've grown as a designer most in recent months, and I only want to learn more.
NEW PROFESSIONAL WEBSITE TEMPLATE - GROUP WORK
Working as part of a design team with Adobe Experience and utilising tools such as InVisionapp for prototyping the desktop and web versions of a responsive website template to pass onto the back-end development team.
​
A particular challenge, creating a template that will fit 300+ Golf Professionals with a high enough level of personalisation through fonts, colours and use of personal assets to make it feel bespoke. We also have to address the multiple focusses of many different business styles and owners depending on age and technical ability. Project still in progress.
CHRISTMAS ECOMMERCE CAMPAIGN
Creating a versatile and cohesive design campaign to dominate the Ecommerce website in the run up to Christmas.
It's this kind of free-design creative project I can really sink my teeth into.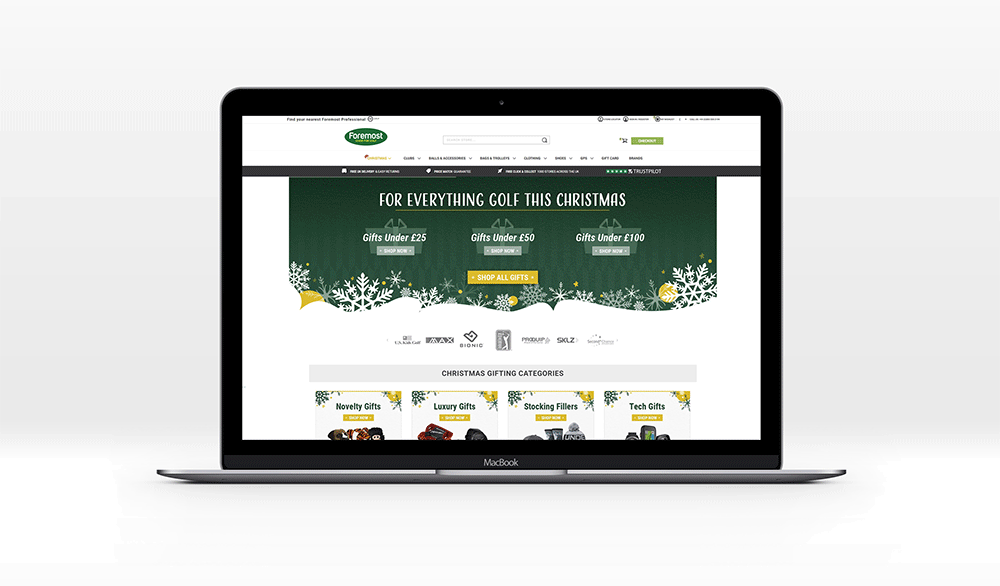 SELECTED SPECIAL MAIL DESIGN
I've done loads of these. Focused email marketing for B2C, from 2015, 2016 and 2017 respectively.
Date order, left to right.